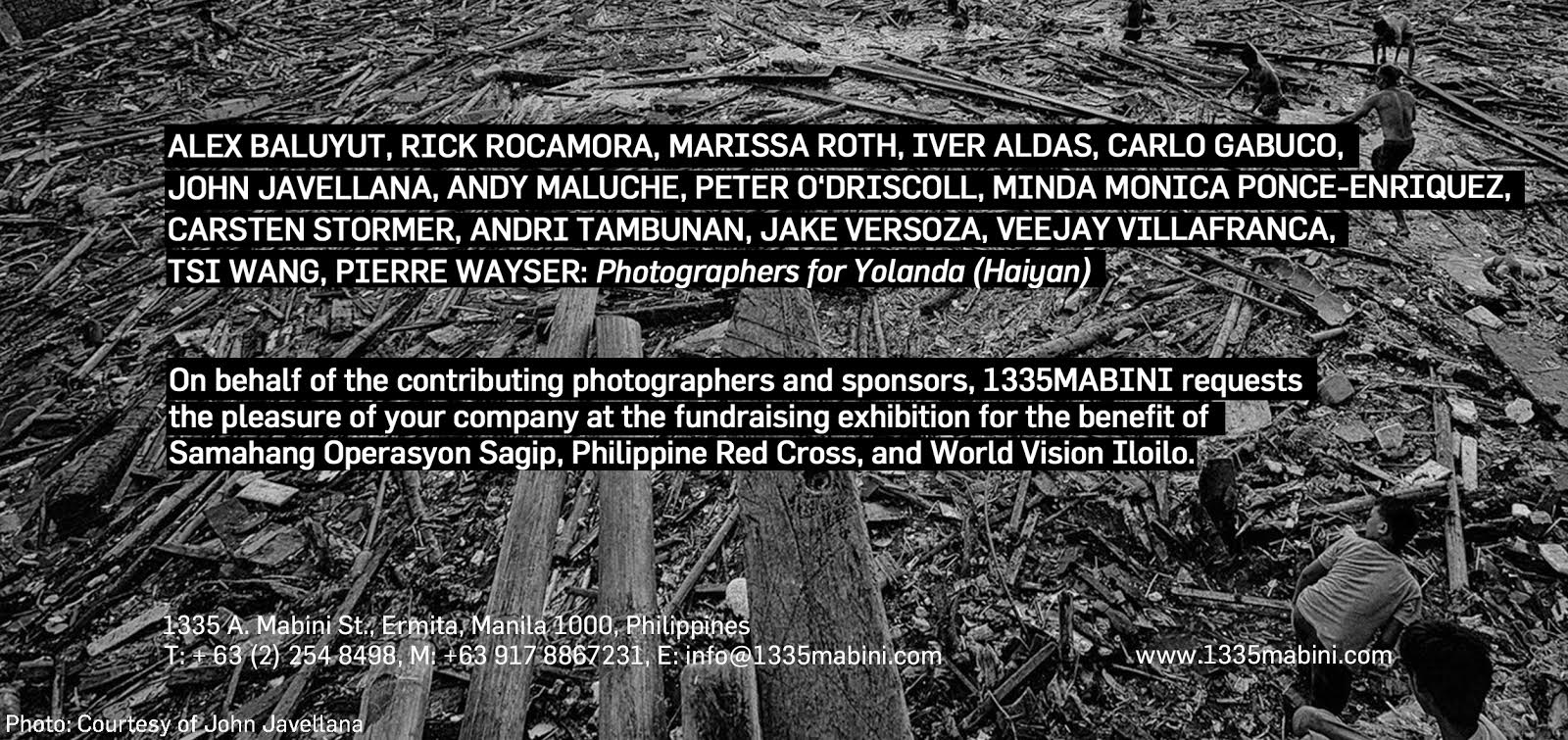 I am currently organising a photo event as a fundraiser for the victims of Typhoon Yolanda that has recently caused devastation across parts of the Philippines.
The event will be held at the following Gallery in Manila and all proceeds will go to the Philippine Red Cross + 2-3 other NGO's
1335MABINI
Space for Contemporary Art
1335 A. Mabini Street, Ermita
Manila 1000, Philippines
T: +63 2 2548498
M: +63 917 886 7231
E: info@1335mabini.com
www.1335mabini.com
Photographers that will be taking part are as follows:
Alex Baluyat                    Rick Rocamora                                   Veejay Villafranca
Marissa Roth                    Luis Liwanag                                        Iver Aldas
Tsi Wang                          John Javellana                                   Jake Versoza
Carlo Gabuco                    Peter O'Driscoll                                   Pierre Wayser
Carsten Stormer                Thomas Tham (Mio Cade)                   Andri Tamunan
Andy Maluche                  Minda Monica Ponce-Rodriguez          Manny Librodo
Francisco Guerrero           Steve de Neef
This represents probably the largest collective of photographers both local and foreign to have gathered together for one show. All photographers share the same passion for this country, and all are focused on using the power of their photographic images to help those currently in need.
Please spread the word on Facebook: LIKE and SHARE it.